AMP Toolbox
Stakeholders analysis (mapping)
Note: description of this tool is adapted from the FAO –EAF tool box.

Steps
Step 1- Set the scene; Activity 1 Involve experts and stakeholders
Purpose
To identify the actors who may potentially be affected by an action or policy. Enables the assessment of stakeholders' interests and identifies actors according to how they will be impacted, or how they will impact the situation. Moreover, it should support the successful implementation of policy. In summary, it is used to identify who should be addressed when developing a plan or policy, as well as how they should be engaged.
Overview
Stakeholder mapping clarifies the relationships, dependencies, interests and power balances of a stakeholder group. A matrix approach is often used to represent the different dimensions of various stakeholder attributes, including power, influence, interest and attitude (see an example in Figure 1). This type of understanding is critical when setting up stakeholder groups to ensure that a diversity of interests and attributes is presented, and to provide a foundation for stakeholder discussions. In other words, stakeholder mapping will enable the characterisation and visualisation of the existing stakeholders, their specific attributes and their linkages.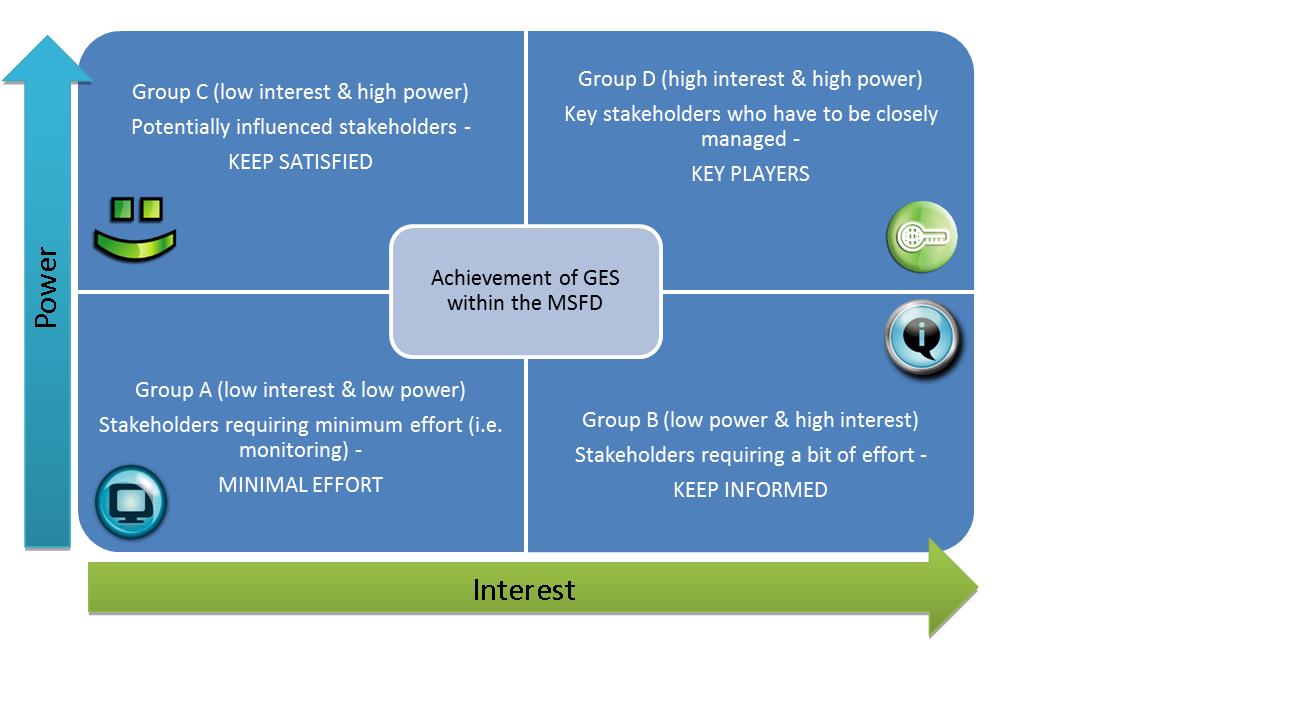 Figure 1: Power-Interest matrix for stakeholder's analysis or mapping.
Stakeholder analysis poses questions such as:
Who is directly affected by the problem situation being addressed?
What are the interests of various groups in relation to the problem?
How do groups perceive the management problem that affects them?
What resources do groups bring to bear (for good or bad) on the problem?
What organisational or institutional responsibilities do the groups have?
Who should benefit, or be protected from, management interventions?
What conflicts may groups have with each other and with management strategies?
What management activities may satisfy the interests of the various groups?
Tips
The importance of stakeholder analysis lies mainly in its ability to ensure that the many "actors" who need to be involved in the process are properly identified and characterised in terms of their interests in the particular circumstance and some of their interactions that relate especially to power. Without stakeholder analysis at the start of the policy and planning cycles it is likely that critical stakeholder will be omitted from the processes and that this will eventually lead to problems with policy implementation. It is an important analytical tool that also helps to promote transparency and effectiveness in the outcome. Even if this is not done in a formal manner, it needs to be done in an informal manner and is something that planning teams need to consider carefully in their initial roadmap planning phase as it affects how the entire policy planning and implementation process should be run, especially who should be involved and how.
Although there are several methods for the analysis in the literature, the method described here includes 4 steps (for more details see Appendix 5 within Deliverable 6.3):
Step 1
-Definition of attributes to be mapped.
For example: the role of the stakeholder in the policy process, the scale at which the stakeholder acts, interest in the area addressed by the policy, attitude towards the policy, seniority of the stakeholder within his/her organisation, the power of the stakeholder to influence others, relationships or links to others and the definition of the organisation to which the stakeholder belongs.
Step 2-Application of the attributes to the stakeholders.
A table is created, in which each of the attributes is addressed for each stakeholder.
Step 3
- Mapping of the attributes.
Different methods can be employed to do the mapping (e.g.
Cmap Tools software
and
PRIMER software
). Below some publications on this topic are listed under: Source of information and under Appendix.
Step 4
-Analysis and discussion of the maps.
The maps will provide a foundation for the analysis of how stakeholders interact with others and also how they relate to the issue in question (e.g. MSFD and achievement of GES). This will provide the basis for discussion of different concerns such as:
Variety and type of stakeholders
Distribution of the attributes amongst the stakeholders
Linkages between the stakeholders

Pedigree
Stakeholder analysis is a common tool for commencing engagement with the stakeholders to increase their participation and to ensure the effectiveness of the whole policy design, implementation and adaptation process and that expectations are fulfilled.

Synergy
Social network analysis (assessment of reciprocal relationships between actors which have been previously identified), that helps to identify key actors, assess power structure in a delimited decision making context, and characterise roles and positions with respect to the decision to be taken.

Usage
Medium

Cost
Usually low or moderate, depending on the size of the stakeholder groups involved (from small groups to large ones) and their geographic spread (from a local to an international group), the level of detail of the assessment and logistics (e.g. whether a consultant is needed or not).

Capacity
Moderate, since previous experience in the analysis is preferred.

Background requirements
Low, no previous information is needed. In fact, the purpose of this tool is to generate primary information on the stakeholder structures and inter-relationships.

Participation
From moderate (when small groups of stakeholders are analysed) to high (when large groups of stakeholders are engaged).

Time range
Short or moderate. Usually, a few days are necessary. However, under special circumstances a few months could be required.

Source of information

Appendix
Mitchell, R.K., Agle, B.R., Wood, D.J., (1997), Toward a theory of stakeholder identification and salience: Defining the principle of who and what really counts. Academy of Management Review, 22, 853-86.
Hanneman R.A., and Riddle, M., (2005), Introduction to Social Network Methods, University of California Riverside.